If you want your children to learn English or improve their level and you don't want to send them abroad, the language immersion camp in Valencia at Lewu is your best option.
We have both an international team and students from all over the world, which helps our students to practice the vehicular language with natives.
Learning a language can be a long and difficult process if you don't have the right environment. At Lewu we fully trust that the best way to learn a language is through regular practice of it, therefore, all our classes are focused on oral expression, speaking this second language as much as possible.
Don't worry, all of our camps of linguistic immersion take place at Christmas, Easter and summer because we seek to help families with that family and work reconciliation.
If you are clear about it, sign your son up for the best week of his life, sign him up for the English language immersion camp in Valencia.
If you still have to think about it a little more, let us give you a few more reasons why you should choose this campus.
Why choose a language immersion camp in Valencia
One of the best ways to improve your speaking, writing, and reading skills in another language is by participating in a language immersion camp, and we'll tell you why.
Immerse yourself fully in the language
This type of campus gives you the opportunity to live, speak and think in the language you want to learn without having to go abroad.. From the moment you walk through the gate of the camp, you will have to communicate in English, allowing you to immerse yourself in the language in a deep and natural way.
By learning to think in another language, you will be able to improve your comprehension, communication and fluency skills.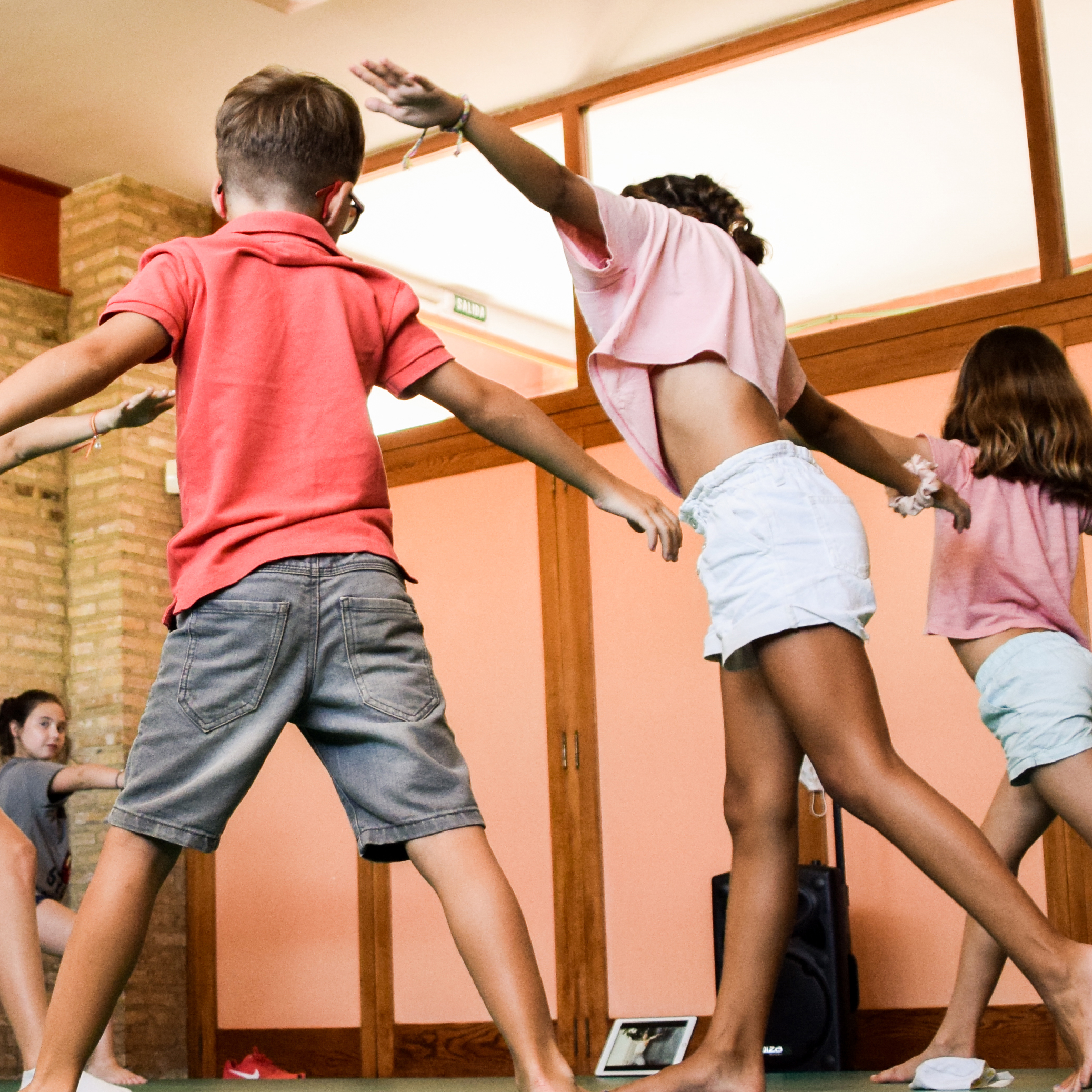 Accelerated learning thanks to the language immersion camp in Valencia
Language immersion is one of the most effective ways to learn a language since students are in a constant learning environment. These camps are designed so that students learn the language in a natural and authentic environment.
They will learn English through fun and dynamic activities, which will help them develop their language skills quickly and effectively.
It will boost your self-esteem
Being surrounded by students who are also learning the language will make them less afraid of making mistakes. This will help them develop self-confidence and self-esteem. Besides, our team will always be there to support and help your child to overcome their difficulties.
Multicultural environment
It is an exciting and fun experience. Your child will enjoy outdoor activities, sports, games and many other activities that will help you relax and have fun while learning and improving a new language.
At Lewu our goal is for children and adolescents to learn languages while having funTherefore, all our classes are dynamic and practical. They will be listening and speaking the vehicular language from the time they get up until they go to bed.
In addition to language immersion camps in English, in Lewu we also have Spanish camps for foreigners. Your children will learn Spanish from native teachers.
If you want to know more about us and our language immersion camps in Valencia, contact contact with us. We will be happy to assist you.