Sending your children to an English summer camp is a great way to improve their language skills and provide them with a fun and enriching experience.
In Lewu We have been carrying out this type of language immersion camps in an international environment for more than 6 years. children between 3 and 17 years.
You do not need to send your children abroad to be able to practice and improve the language with native speakersThanks to our English campus in Spain, your children can learn English without going outside.
If you have doubts about whether this experience can be beneficial for your child, we will tell you what our benefits are Summer English Language Immersion Camp.
What are the benefits of a summer camp in English?
English summer camps offer a wide range of benefits that can help your child become more confident and proficient in English.
Let us explain why you should enroll your child in one.
Total immersion in the language
These types of camps provide children with an experience of total immersion in English without having to go abroad. This means that they will be surrounded by English-speaking teachers and classmates who will encourage them to communicate in English throughout the day.
This experience is one of the most effective ways for children to improve their language skills quickly and effectively.
Learn English in a fun way
At our Lewu camps we offer a endless fun and engaging activities that help children learn English in a natural and dynamic way.
To the learn english in a fun way and engaging, children are more likely to enjoy the experience and be motivated to continue learning.
Build your confidence in the language
Our summer camp gives children the opportunity to use and practice their language skills in a supportive and encouraging environment.
This helps them build confidence in their abilities and feel more comfortable communicating in English in a variety of situations.
New friends at English summer camp
Thanks to our campus your child will be able to meet students from all over the world.
This can help them develop a sense of global awareness and empathy, as well as improve your communication skills in English.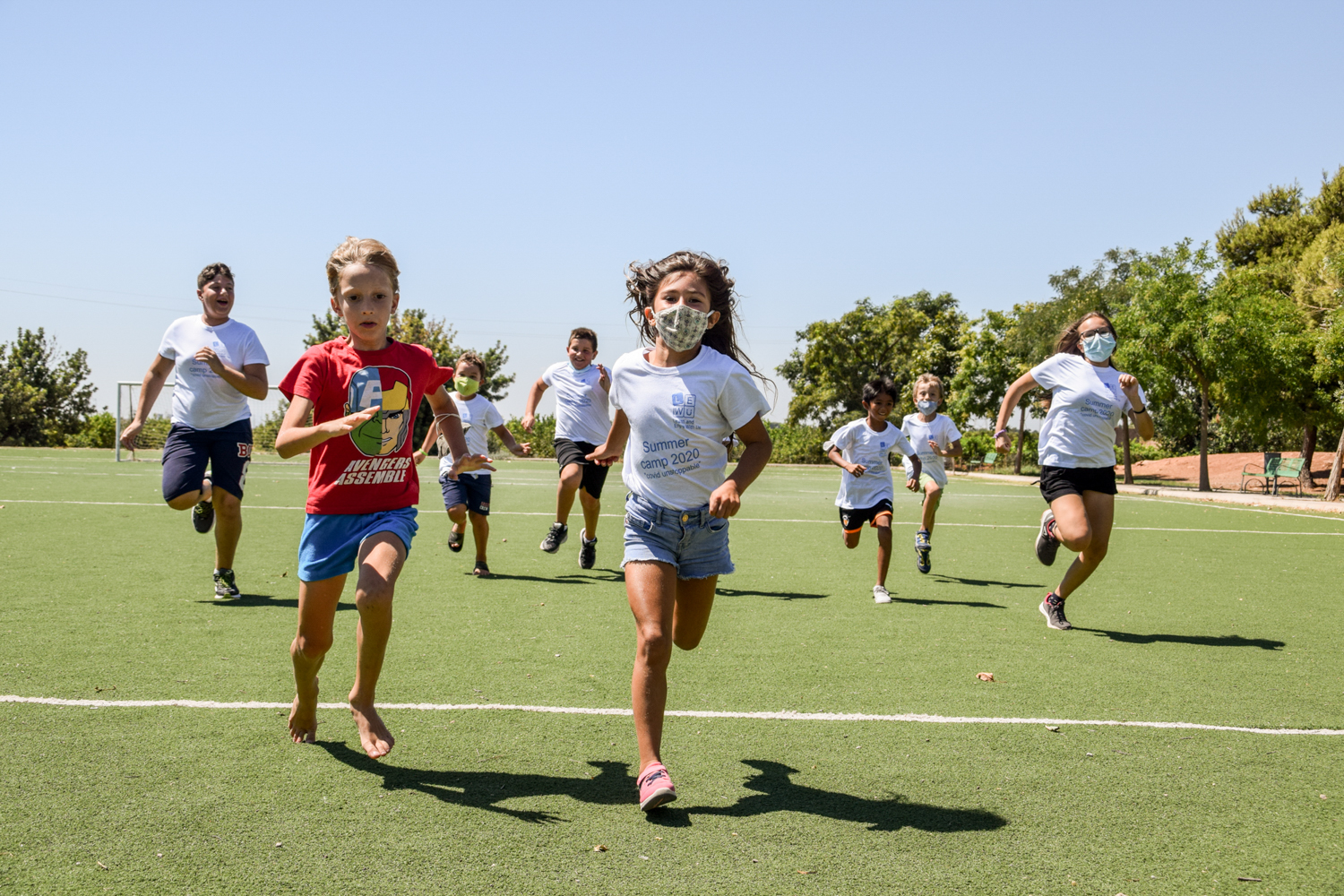 Improve your academic performance
Several investigations show that children who participate in an English summer camp often improve your academic performance in the language.
Thanks to our language immersion program, they will gain greater competence and academic success.
Our summer camp is located in Valencia, more specifically in Puçol, where our facilities border the beach and the Calderona mountains.
Students can choose between seven different types of campus: multiactivity, soccer, basketball, dance & drama, water sports, parkour and volleyball.
We stand out for the familiarity and closeness with our students in an educational and leisure environment organized in detail taking into account the profile of each member.
If you want your child to become an English expert this summer, don't hesitate to sign him up for our language immersion camp in Lewu. Contact us and we will inform you without obligation.
We wait for you!