ACADEMIC YEAR ABROAD IN VALENCIA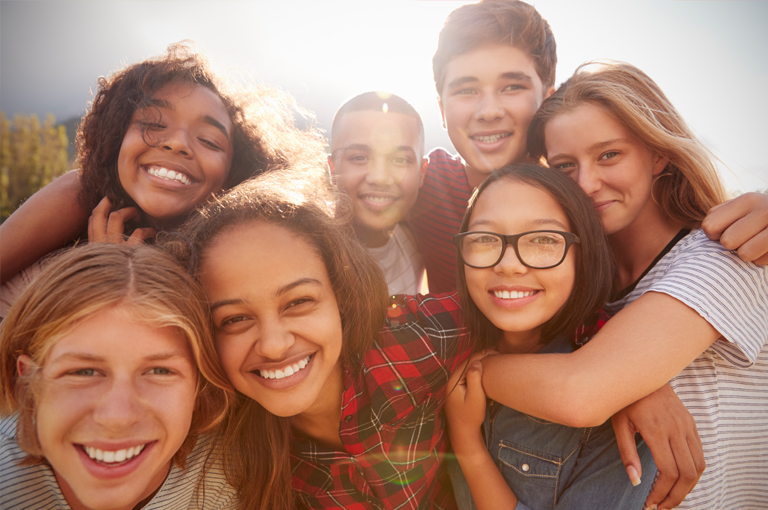 Our academic year abroad programme provides students with a unique opportunity to study in Spain. Students can stay for a single school term, half a year or a full academic year, following the academic course (ESO or Bachillerato) which is equivalent to their studies in their home country.
The student will be given full-board accommodation with a Spanish family, ensuring a more comfortable transition and effective learning experience as well as helping the student to perfect his or her language skills while getting used to the culture and customs of our country.
Students who choose the year-long course are guaranteed accreditation of their studies upon their return to their home country. In this way, students can easily continue their studies from where they left off without having to repeat an academic year, with the added benefit of the extra knowledge gained through the acquisition of a new language and the experience of having lived in another country.
PRIVATE SCHOOL
3 MONTHS: 7,499 € 1 TERM: 13,999 € 1 ACADEMIC YEAR:  19,999 €
PUBLIC SCHOOL
3 MONTHS: 4,700 € 1 TERM: 7,999 € 1 ACADEMIC YEAR: 12,999 €
Services included:
7 hours per day of lessons in a private secondary school
Accommodation with a host family
Five meals a day
Academic report
Assistance with accrediting qualifications
Long-term student assistance provided by the school coordinator
School fees
Return transfer from Valencia airport or train station
Not included:
Daily transportation to and from school
Day trips
Extra-curricular activities
Travel and medical insurance
Textbooks
SPANISH IMMERSION SCHOOL TRIPS
Embark on your learning adventure in Valencia / Spain as you explore the rich culture, captivating history and stunning landscapes with LEWU school trips.
Our school trips travel programs in Spain capture the breath-taking brilliance of the country's geography, language, culture, art, literature and history. Students can spend their days witnessing the historical beauty of Spain and mingle freely with the crowd while improving their Spanish. Your chosen educational tour may be adapted to your student group and their preferences.
We know that educational school trips are the best way to facilitate classes and support authentic learning. Our wide variety of subject-specific academic travel programs in Valencia are driven by your specific educational learning requirements and can be tailored by our team of experts to fit your curriculum. The best side of our programme is that the students will have the chance to experience how the Spanish education system works by being in the same classroom with the Spanish students. The interaction of the students will change the way they see the world and build new friendships.
ONE OF THE BEST EXPERIENCES FOR YOUR LIFE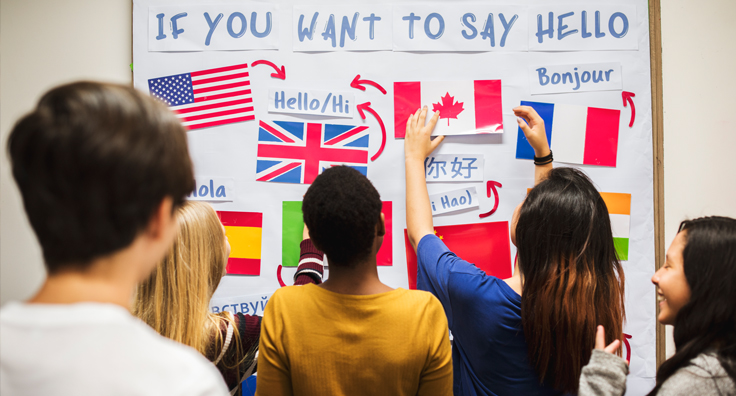 Three months , a term or the whole academic year in a private or public school in Spain.
This program is an excellent experience for teenagers who want to learn and improve their level of Spanish. LEWU has designed this program so that foreign adolescents have the opportunity to spend a semester, a term or a full year in a Secondary Education Institute in Spain or in a private school. The students of this program will follow the normal rhythm of the classes with the rest of the Spanish students. This course consists of 6 or 7 hours of classes in a day, from 8:00 a.m. to 2:00 p.m or from 9:00 a.m. to 4:00 p.m.
If they wish, our students can receive 1 or 2 extra hours of Spanish for foreigners at our school in the afternoons. The course is taught by highly qualified and experienced native teachers, whose objective is to help students to acquire the necessary communication tools to speak smoothly in their daily life in Spain.
With the intention of reinforcing the immersion of adolescents in the life and culture of Spain, the students will be accommodated in Spanish families on a full board basis. At LEWU we guarantee that the student will never reside with another student who speaks the same language and, as far as possible, we will try to accommodate them in families whose children are peers with our students. Living with a Spanish family is the best way to improve a language so our students will participate in family events and activities  with their host families just like their own children which facilitates their adaptation to the city and Spanish traditions.
WHY SHOULD I CHOOSE LEWU?
Spain is one of the most popular destinations to learn Spanish as a foreign language.
Valencia is one of the most attractive cities and it's desired by young foreigners for its various activity alternatives in addition to its pleasant and good weather.
The Spanish educational system has a perfectly organized structure that offers great opportunities for personal enrichment and academic achievement of foreign students.
The academic structure of Secondary Education in Spain gives students freedom to choose the type of education they wish to receive.
Spain has a rich and varied cuisine.
Spanish is one of the most widely spoken languages in the world.
Spanish families are carefully selected and they will make our students feel at home.